If you are facing any sex crime charges including Rape (NY Penal Law Sec. 130.05), sex with a minor, possession of child pornography, date rape, statutory rape, sexual misconduct, sex abuse (NY Penal Law sec. 130.65), domestic violence, internet sex crime, sexual assault, forcible touching (New York Penal Law sec 130.52), sodomy, indecent exposure (New York Penal Law section 245.01) or prostitution it is extremely important to speak with a New York Sex Crime Lawyer as soon as possible.
New York Sex Crime Attorney
In New York, sex crime charges are serious. Depending on the particular charges against you, you could be facing jail time, fines and probation. Also, you may be required to register as a sex offender under the Sex Offender Registration Act (SORA). Speak with an experienced New York Sex Crime Lawyer from Stephen Bilkis and Associates, PLLC. We will ensure that your rights are protected.
Understanding the Procedure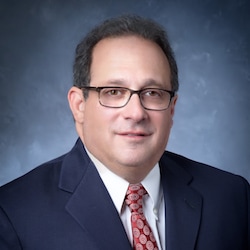 It is important to understand that New York State Police Departments as well as District Attorney Offices have special divisions that investigate sex crimes, known as the Special Victim's Unit. The investigative process usually begins with a 911 call, or a victim who shows up at the police station. If a rape is involved, the victim will be taken to the hospital, where a physician will confirm that a rape or sexual assault (New York Penal Code section 130.95) has occurred.
It is important to understand that it is the goal of the SVU to prosecute as many sex crimes as possible. Because of this, the police can and do make arrests with minimal evidence. A New York Sex Crime Lawyer will tell you that false accusations are not uncommon. Often the victim and the perpetrator know each other, which can confuse the process.
Central Booking
If a police officer has reason to believe that a sex crime has occurred, you can be charged with a felony or misdemeanor. A felony is a crime that is punishable by over one year or more in prison. A misdemeanor is punishable by anything less than a year in jail. The officer will determine what type of crime has occurred and file a complaint in criminal court.
If you were given a desk appearance ticket (New York Criminal Procedure Law sec. 150.10) you will not be held in custody, but rather will be expected to appear in court at the date and time specified on the ticket. If you did not receive a DAT, you will be arrested and taken to central booking. Your photo and fingerprints will be taken, and the officer will check to see if you have a criminal record.
The District Attorney will be deciding if there is sufficient evidence to charge you with a crime, such as Date Rape, sexual child abuse, or sex with a minor, for instance. If there is not enough evidence against you, you will be released. If charges are filed, you will be held in custody pending your arraignment hearing.
At this hearing, you will have the opportunity to hear the charges against you. Your lawyer and the prosecutor may discuss settlement at this point, which could involve a plea bargain. Because of this, it is extremely important to attend the arraignment hearing with a New York Sex Crime Lawyer. After the hearing, you will either be returned to custody to await trial, released on your own recognizance, or released on bail. You will be expected to return to court for all future court hearings.
Common Sex Crime Offenses
There a many different types of sex crimes, though some get more press than others. Internet sex crimes have become a popular in the recent past. This crime is often used as a way to target children. Because of this, the police routinely investigate people who are on the internet. Often the internet is used in the distribution of child pornography (New York Penal Law Article 263). It is important to note that in the case child pornography, the mere possession of obscene materials on a computer is enough to implicate someone in a crime.
Another commonly seen sex crime is Date Rape. Rape is defined a non-consensual intercourse which is committed under the threat of violence, or actual violence. The key difference with date rape however, is the attacker knows their victim. This drug has become more popular in the recent past due to the use of date rape drugs, which include GHB and Rohypnol or "roofies." These charges can very serious, so it is important to speak with a New York Sex Crime Lawyer right away
Statutory Rape (New York Penal Law sec 130.25) can be reported by any person, not just the victim. Often the parents of a child step forward and report the crime. Even if the victim decides not to press charges, often the District Attorney will decide to pursue the charges. These cases can be complicated because there is a minor child involved, and the offender may not have known the victim was under age. Whether the offender did not know, or was simply lied to by the victim, charges can still be filed.
Child Sex Abuse charges are pursued in earnest by law enforcement, due the heinous nature of the offense. It is important to realize with this offense however, that false accusations are common with this crime. In fact, studies report that in child sex abuse allegations are false in about 10% of the cases. Often an adult connected with the child reports the accusations, which could have been motivated by a Domestic Violence incident, or a divorce and custody battle. Children also can make false accusations, often to get attention. If you have been accused of child sex abuse (New York Penal Law sec. 130.65) or Sex with a Minor, it is important to take these charges seriously, because a child is involved these cases are politically charged and are popular to prosecute.
A Sexual Assault conviction can result in imprisonment, fines and probation. The Department of Justice reports that well over 50% of sexual assault convictions result in prison time. Also this crime carries the longest average prison sentence (along with murder), of 7 years. If you are convicted of this offense, you will also need to register as a sex offender under SORA. This can result in difficulty obtaining housing and employment.
Whether you have been charged with prostitution, Spousal Rape or child sex abuse, contact a New York Sex Crime Lawyer for our office today. Stephen Bilkis and Associates, PLLC will create a defense strategy to obtain the best possible result for your situation, and ensure that your rights are aggressively protected. We serve clients throughout New York City, including locations in Manhattan, Bronx, Brooklyn, Queens and Staten Island. We also have serve Nassau County, Suffolk County on Long Island as well as Westchester County. Call us today at 800.696.9529. Your initial consultation is free.